SOFTWARE DOWNLOAD
SES GEOSTEERING SOFTWARE INSTALLER
Download/run SES Installer to install or update SES. SES Installer never overwrites your data.
Program
Version
Released
Last Build
Size
SES
5.73
2019/11/15
2019/11/15
17.8MB

Software Requirements if running 32-bit Office

• Microsoft Access/Excel

• Microsoft Windows

(64-bit 10/8/7/Vista or 32-bit XP/2000/NT)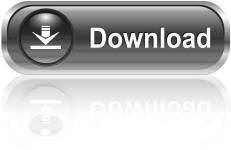 Software Requirements if running 64-bit Office
• Microsoft Windows (64-bit 10/8/7/Vista)
• Prior 64-bit version SES installer is here
NOTES
• Non-free featured SES requires a License
• Click "REQUEST Machine-Specific License" for trial (UTILITIES screen, License tab)
• Semi-Annual Update Channel is recommended for C2R Office info
• SES on 64-bit Microsoft Office requires Version 1707 or higher (released 12-Sep-2017)
HARDWARE RECOMMENDATIONS
• PC...Single-CPU/multi-core (2.4GHz or better)
• Tablet...Surface Pro/i7 with type cover
• Mac user? See Parallels or VMware Fusion
OTHER
Export control classification for SES is available.
FDS (Friendly Drilling Software) v1.1 (11/17/2003) is available upon request. FDS is unsupported rig-site software for drilling data capture/storage and daily reporting. Data entry is quick and reports are graphical. Contact us.
United States law imposes restrictions on the destinations to which SES can be exported or reexported. Persons located in any U.S.-trade-embargoed country and prohibited persons under the Export Administration Regulations are NOT permitted to download or use SES.