Dr. Mike Stoner — Founder
Mike manages SES technical support and writes code. He authors this website and has published multiple technical papers and SES user manuals. He invented Technical Hole Deviation, steering technology, and the geosteering terms and mathematical concepts 3DStratBlock & Relative Stratigraphic Depth. He has guest-lectured at Colorado School of Mines seven times.
Before SES began to scratch an industry itch in 2006, Mike worked as a subcontracting engineering/programming consultant for numerous clients and firms on predominantly reservoir engineering and reservoir simulation projects. His technical expertise is custom software/systems development as it relates to oil and natural gas business needs, from 28+ years of experience. Mike worked in drilling (including engineer and company man) and production (field) for Oryx Energy, Texaco E&P, Anadarko Petroleum, and other operators. He specialized in drilling engineering while working for renowned Dr. Billy J. Mitchell in drilling industry consulting and academic research (Drilling Engineering Research Group - DERG) for six years while attending Colorado School of Mines.
Dr. Stoner is well-trained in petroleum engineering, directional drilling mathematics, and computer programming. He has created dozens of proprietary software applications and systems in the energy consulting environment related to reservoir, production, drilling, and oil/gas/CBM full-field economics. The value and leadership Mike provides come from rare combinations of industry, technical, and computer knowledge & experience, as well as an inherent thirst to help people help themselves. His unique career path fuels the deliberate practice required to sustain superior, practical software.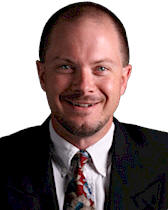 Petroleum Engineer - B.Sc. (1994), Ph.D. (1997); Colorado School of Mines - Golden, Colorado, USA