Links monitored DAILY...last necessary link update July 6, 2023
GEOSTEERING SOFTWARE PROVIDER LIST
Listed below are 12 commercial geosteering computer program owners, with links to information about their apps. They supply licensable, geologic interpretation correlation software (a.k.a. geonavigation software) to the oil & gas horizontal drilling industry. Seemingly geosteering-software-inactives are grayed.
GEOSTEERING FORMATIONS LIST - USA (Lower 48)
Displayed below are maps of oil & gas industry basins in the lower 48 states of the United States of America and geologic payzones being geosteered. Basin boundaries and all names are approximate.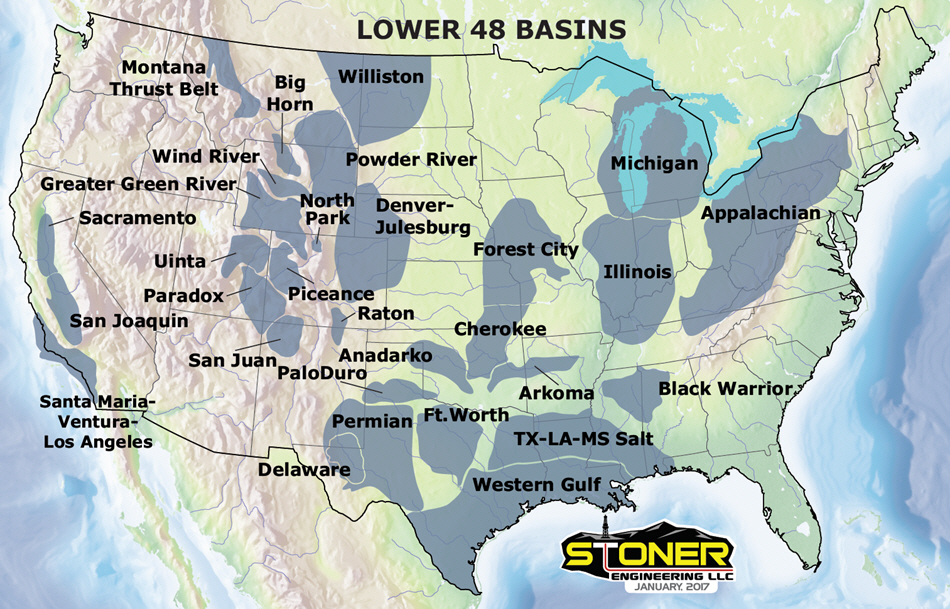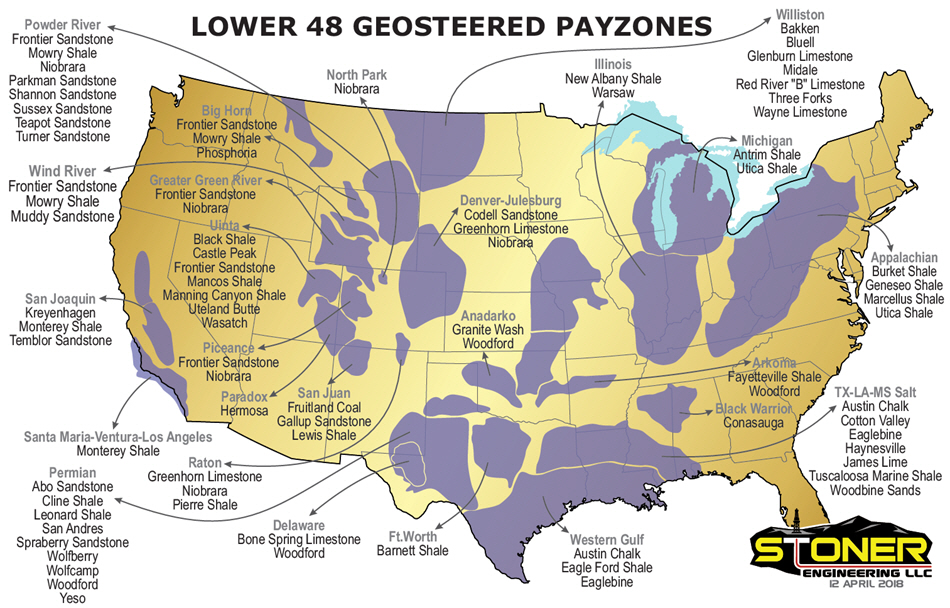 ---
people NEED A GEOSTEERER?
Listed below are 80 geosteered payzones and experienced professionals who specialize in drilling & analyzing them. To learn more about service offerings and pricing, please contact them directly.
Please click to apply to become listed above/below. You need not be an SES licensee.
Please click to report an omission/issue with anything above.
---
GEOSTEERING SERVICE PROVIDER LIST
Listed and with links below are 52 entity owners that reportedly supply commercial geologic interpretation services (a.k.a. geo-steering / geo-navigation / consulting services). These companies use proprietary and/or commercial geosteering software and typically perform 24/7/365 services.
Listing in any table requires internet presence and a published phone number / mailing address.